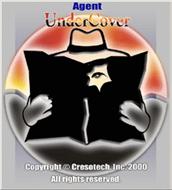 Fun and easy, AGENT UNDERCOVER allows to cut a hole of any shape and depth in windows opened on your desktop to peep at what is going on in other opened windows. Gain the total control over the windows on your desktop. Now you don't have to minimise window by window when working with numerous tasks. Punch a hole through all windows to see what is going on down there!
System requirements and technical details:
OS: Win 95/98/NT/2000/XP
HDD Space: 10 Mb
Installation file size: 1,4 Mb
License type: shareware
Trial period: 10 days
Price: 12 USD
Language: English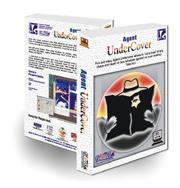 Let off your steam! Tear your windows to pieces, make a shaped holes, do anything you want. Agent Undercover will allow you to cut a hole of any shape and depth. …And what is important: all your task windows with holes applied remain fully operational — you can continue work in top window and watch the content of layer below at the same time. The holes do not disappear when you moving, resizing or minimizing your windows; all the effects of Agent Undercover are removed only by your direct order, or when the window is closed completely.
Try it for yourself — install Agent Undercover and enjoy this fun and easy software!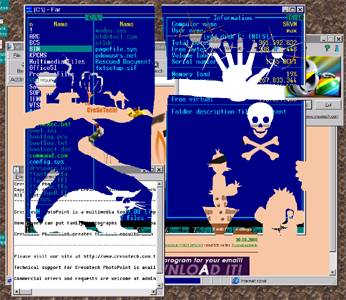 Note:
Windows98 has a completely different approach to work with task windows. It is very different from one used by Windows95, WindowsNT or Windows2000. Such difference sets several limitations to any program designed to put a changes to task windows, so you may experience the following restrictions to work of Agent Undercover if your OS is Windows98:
Console application windows (like DOS prompt or DOS based programs) are not affected by Agent Undercover. 

Few system or service application windows (e.g. Character Map and maybe small number of other similar tools) are not affected by Agent Undercover.
That's all. There no other restrictions to work under Windows98. And above restrictions are only appear in this OS; it will never be met in other Windows versions.