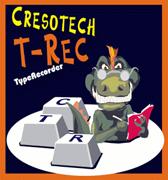 The software tool providing an easy and convenient recording and playback of any keystroke sequences, including system keys and mouse buttons.
System requirements and technical details:
OS: Win 95/98/NT/2000/XP
HDD Space: 10Mb
Installation file size: 1,5 Mb
License type: shareware
Trial period: 30 days
Language: English
Price: 10 USD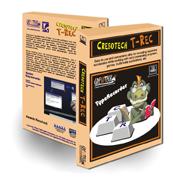 While working with any word-processing software, you can click on the TypeRecorder (T-Rec) button in order to store/paste any text fragment or keystroke succession using a special buffer. If you enable the T-Rec function while playing some Windows-based and keyboard-controlled software, you can easily re-simulate (and edit) your actions for any time. This effect gets more pronounced when T-Rec is used with multimedia musical programs: thus, you can analyse your mistakes and improve your keyboard performance. These state-of-the-art features make the program convenient and promising work tool — both individually and in combination with other business or entertainment software.