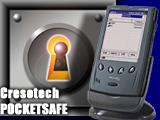 POCKETSAFE is a convenient PDA-based tool for safe storage of confidential information, a sort of businessman's memo book.
System requirements and technical details:
Platform: Pocket PC (all popular models)
OS: Windows CE/Windows Mobile
Processor: ARM, SH3, MIPS, XScale
Disk space: 400Kb on Pocket PC
Installation file size: 300 Kb
License type: shareware
Trial period: 30 days
Language: Russian
Price: 10 USD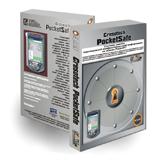 We guarantee that PocketSafe will ensure the confidentiality of your information — including bank account numbers, passport details, etc.
PocketSafe provides the comfortable management and secure storage of passwords, nicknames, credit card, bank account and document data as well as other confidential information. The records in database are stored encrypted and password-protected.
The mobile world requires mobile solutions with data confidentiality protected: PocketSafe gives you this full protection.
PocketSafe allows you to secure important data of 8 basic types: a specific template for each particular type makes data entry more convenient. The database file and each data entry within the database can be password-protected, thus providing more security. Strong DES encryption algorithm and double password protection make sure that your confidential information is for your eyes only!
PocketSafe also allows you to store information in several different files. It is quite handy to structure all the information you need for your employees, colleagues, kids or spouse. Customizable interface and other adjustable features make this software product user-friendly and easy-to-use.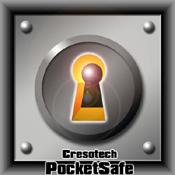 This software has both desktop and Pocket PC versions.
Therefore the data can be quickly edited on your desktop computer or, vice versa, on PDA and then synchronized through ActiveSync.
The desktop version of the software — DesktopSafe — does the same work as PocketSafe for those who prefer the quick data input on their desktop PC. DesktopSafe is available in two versions — Lite and Pro. The Lite version of DesktopSafe is available free of charge and may be upgraded to Pro version for only $10. In addition to all common features, Pro version of DesktopSafe provides you with the ability to conveniently export/import database files to and from your Pocket PC device.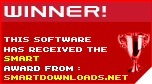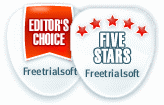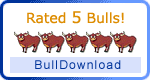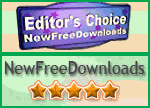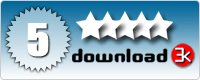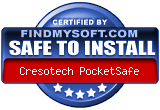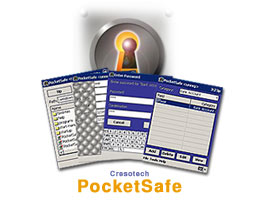 The screenshots below are shown exactly like you will see them on the screen of your pocket PC.
PocketSafe ensures your privacy by storing and organizing passwords, credit card numbers, and other hard-to-remember personal information on your PocketPC. By using this software, your data is encrypted and can be quickly accessed with a password you select – the only one you have to remember for accessing the whole database. With PocketSafe, you will feel safe keeping your confidential data in a pocket, while keeping it constantly at your fingertips.
These screenshots feature the different program screens – record password selection; previewing record content; browsing for files; record database management. You can select any background color or bitmap.