PocketLANce turns your Pocket PC into a fully functional workstation, providing direct access to the LAN from your PDA.
System requirements and technical details:
(For PC:)
Processor: Pentium 100 or higher
Disk space: 10Mb
Extras: Ethernet Network Adapter 10/100
(For PocketPC:)
Processor: ARM/MIPS/SH3/XScale
OS: Microsoft PocketPC OS (Windows CE 3.0 or higher); Windows Mobile
Disk space: 1 Mb
Extras: Com/USB jacket or mobile phone or GSM card or modem or Ethernet Adapter
(Installation file:)
License type: shareware
Language: Russian, Ukrainian
Price: 20 USD
Installation file size: 0.33 Mb
Trial period: 10 days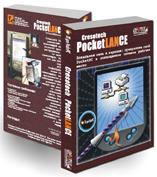 PocketLANce is a unique application allowing Pocket PC users to browse and manage corporate LAN resources on their PDA devices. Designed for both personal and corporate use, PocketLANce opens new horizons for business people, software developers, mobile professionals or home users: now they can work with their corporate or personal LAN resources using their Pocket PCs both outside and inside of their offices.
This application provides a unique easy-to-use option of locating, retrieving and moving/copying network files via conventional ActiveSync connection, network card or even mobile phone/modem.
Browsing, managing and transferring Windows Network resources from Pocket PC
All popular Pocket PC models are supported
Easy-to-use file operations
Similar to Windows desktop PC, all LAN resources are shown as a single treelike structure
Convenient visual representation of resources
Acquiring the detailed information on network resources
All file operations performed in a single step
Work via standard ActiveSync connection. Network Adapter is not required but recommended
Mobile network access from any place using RAS or DUN protocols
Integration with standard file explorer on Pocket PC
Different network access rights and security levels are supported
Optional peer-to-peer operation mode
Available for ARM, MIPS and SH3 processors
User-friendly interface
As the name implies, PocketLANce is a software for operations with LAN from a Windows CE device (Pocket PC). PocketLANce expands the functionality of your Pocket PC to that of an actual workstation with an access to the enterprise Windows network resources. This software installation saves you the trouble of using ActiveSync each time you want to copy a file to/from PDA device. Application of PocketLANce needs no additional software drivers/libraries or hardware. In order to use PocketLANce, you don't even need to have a PC card! On the other hand, PC card will significantly increase the speed of network connections resulting in more efficient and comfortable work.
PocketLANce also opens far-reaching possibilities of remote mobile network access via mobile phone or modem using RAS (Remote Access Service) or DUN (Dial-Up Networking). It allows external users and mobile professionals to access the local network anytime and anywhere, as if they were locally connected to the enterprise LAN.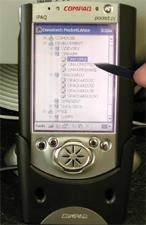 Thus, PocketLANce provides three options of the network access: by a conventional ActiveSync/cradle connection, by using a network card, and, finally, a wireless access to LAN via mobile phone or modem using RAS (Remote Access Service) or DUN (Dial-Up Networking). Let us take a closer look at these three options.
IMPORTANT NOTE: Starting from version 1.05, PocketLANce can work without ActiveSync connection when using network cards. So, if the network card is installed, placing your Pocket PC into cradle is no more necessary.
Other efficient way of wireless operation mode is based on the use of RAS/DUN technology.
I. ActiveSync cradle connection. Each Windows CE-device being equipped with a cradle and ActiveSync software, all Pocket PC users can apply PocketLANce to browse their LANs using this option.
II. Network card connection. Network card use significantly increases the speed of network connections resulting in more efficient and comfortable work. Using PocketLANce with a network card enables you to move/copy large audio, video or multimedia files from LAN to your Pocket PC and vice versa in a flash!
III. RAS/DUN connection. This unique feature delivers true mobility to Pocket PC users! It allows accessing local area network anytime from any place using mobile phone or modem, provided either RAS or DUN service is installed on the LAN workstation.
IV. Peer-to-Peer connection. PocketLANce in Peer-to-Peer mode enables direct data exchange between two Pocket PC devices without need for network access.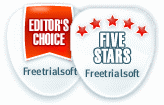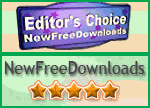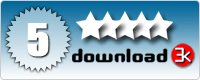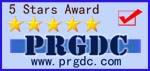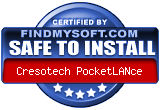 BROWSING LAN WITH NO EXTRA EQUIPMENT
Work in the cradle mode: the ability to view resources on your local network from Pocket PC without any additional hardware. This connection type is optimal regarding hardware cost.
MODEM&COM: A COST-EFFECTIVE OPTION FOR ACCESSING YOUR DATA FROM ELSEWHERE
PocketLANce solution based on CF port / CF Modem: optional access to the documents of your workplace in the office from anywhere in the world. You can use a modem with CF-port. It is also possible to establish an ordinary dial-up connection to the Socket Com expansion card. This is an extremely convenient way to implement the remote RAS-server access. It worth a try before you begin trying the other types of remote access.
SAME FAMILIAR INTERFACE – ON POCKET PC
LAN structure in PocketLANce is represented as a tree. You can navigate the tree, tapping with the stylus on the required network component, or use the buttons at the bottom of the screen. You can see the list of files and folders contained in a network shared folders. File management buttons are at the bottom of the screen.
EASY DATA MANAGEMENT
Use the Properties position of the context menu, or similar button on the toolbar to get information about the selected network component: name, type and location on the disk. The structure of the network is represented as a tree, and this is very useful when copying / moving files / folders from the network to the Pocket PC.
WIRELESS CONNECTION: A REAL MOBILE NETWORKING SOLUTION
Mobile connection means that both regular modem and GSM-card for Pocket PC may be used for wireless access to the LAN through PocketLANce. The link between PocketLANce and Pocket PC via the GSM-card enables real mobile wireless network solution option. This method is most effective, because all components are integrated, making the process much easier than work with a common mobile terminal. Alternatively, a combination of CF-modem and a mobile phone is also cost-effective solution.
MOBILE PHONE WITH BUILT-IN MODEM
One of the most attractive LAN access solutions for mobile users via PocketLANce: a mobile phone with an IR-port and GSM modem combined with Pocket PC. Pocket PC uses a mobile phone as a modem to remotely access RAS server. If a mobile phone has no infrared port, but equipped with a modem, a connection cable may be used to establish a link between the Pocket PC and mobile phone.

COMMUNICATION SPEED OVER A LAN IS THE SAME AS FOR PC
Equipped with a network card, PocketLANce displays LAN resources in a fast, convenient and efficient way, showing the added value of your network card. The speed of the LAN connection is the same as for a standard desktop PC.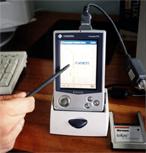 INDUSTRY STANDARDS FOR POCKET PC
Corporate users who own the Pocket PC devices complying with the industry standards, may apply PocketLANce to ensure guaranteed access to corporate resources of the company in accordance with their access level.