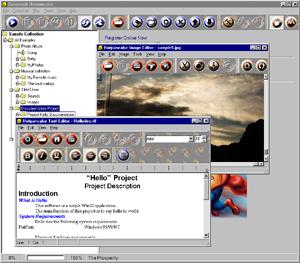 Hotpancake is the software allowing to create, keep and replay the multimedia collections. It helps to put in order any data stored in your computer. Music, video, graphical images, or texts – just create convenient shortcuts for them, grouping by folders and arranging in hierarchical structures – collections – and now you are able to get exactly what you need in no time at all!
System requirements and technical details:
OS: Win 95/98/NT/2000
HDD Space: 20 Mb + your multimedia collection size
Additional software: DirectX 5.0 or higher
Installation file size: 5,8 Mb
License type: shareware
Trial period: 30 days
Language: Russian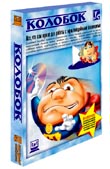 The advantages of Hotpancake are most conspicuous when you deal with musical collections. Once your musical information is saved, you can play any custom set of music files with a single click. Using Random Play and Continuous Play options, you can enjoy your favorite songs and music hours after hours. Generally, collections of almost unlimited variety can be created:
Arrange your family collection. Record a narrative on every family event and supply it with illustrations – snapshots and notes. Impress all your relatives with this collection!

You got lots of cooking recipes and housekeeping hints? You can create your own housekeeper collection.

Organize your business information – contracts, letters, and documents in a collection. Besides being more convenient, this way is promising for making a professional presentation with intuitively transparent concept of quick information search!

Arrange your project materials in a single collection starting from the initial software texts and ending by project documentation.
Hotpancake will help everyone: housekeepers and managers, professionals and novices, because the information worth nothing if you cannot access it promptly!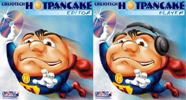 Hotpancake comes in two versions. Free trial term for Editor version is 30 days; Player Player version is free and has no time limitations.
FREE HOTPANCAKE PLAYER
Hotpancake Player is able to handle and replay any multimedia collection created by Hotpancake Editor. It comes with a set of original musical/graphical collections, and more collections are available through our site.
HOTPANCAKE EDITOR
Hotpancake Editor is full-scale product with important difference from Player. It can be used to create own custom multimedia collection of any type, arrange it, refine, modify, replay and, basically, do anything you want.
Approximate appearance of the main software window (picture on the right is from one of existing collections). Left pane of the main window contains a tree-like structure of the multimedia collections that already exist.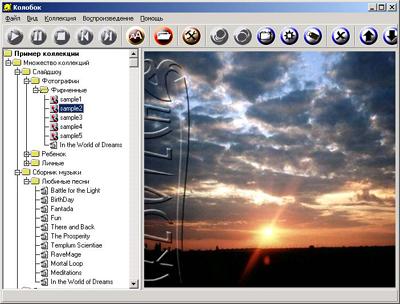 You can change the system font used by Hotpancake interface to any of those fonts that are installed on your computer.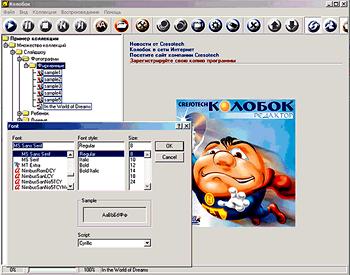 This is how new collection creation and edit mode looks – this feature is the main Hotpancake advantage.