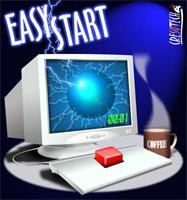 EASYSTART is a tray-based skinnable tool to easily locate, start and monitor any program on your computer. The program has several appearance options (skins) and may be accessed directly from the system tray by clicking on the corresponding icon.
System requirements and technical details:
OS: Win 95/98/NT/2000/XP
HDD Space: 10 Mb
Installation file size: 1,5 Mb
License type: shareware
Trial period: 30 days
Price: 23 USD
Language: English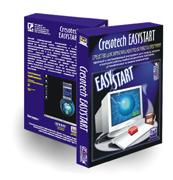 No matter how powerful is your PC, with dozens of programs stored it becomes a nuisance and loss of time to find and start the one that you need right now. Hair-of-the dog solution is to install one more program to do this job: a compact skinnable tool EASYSTART is recommended.
This powerful tool is really an easy way to locate, start and monitor any program on your computer with indication of the general time of its use, frequency of its access and other details. Its powerful context search engine allows you to locate any program, form the list of programs and service files on your computer, sort them by name, time of work, last access time or launch number – just type in some letters from program name to the wildcard list and give some seconds to EasyStart to collect the data on all file groups and detect any changes for you automatically.
For further convenience you can create your own custom groups of favorite programs. EASYSTART is accessible at any time by clicking on its icon in the System Tray, and supports the alternative appearances (skins).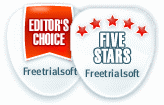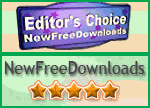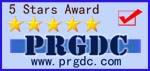 ТThis is default main window «wrapping», or «skin». Unlike a regular interface window, this one can be of various shapes each containing a key set of easily accessible controls. You can change the shape and appearance of this window by selecting other skin file.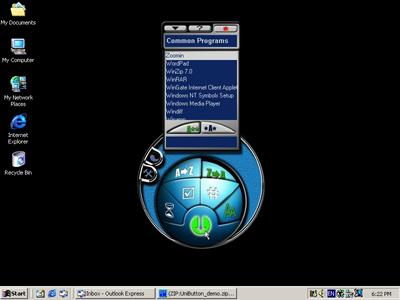 EasyStart package is coming with two original skin files. This image presents alternative "industrial" skin. You can always use Change Skin option to choose a new shape for your main window (or return to default skin shown on the picture above).